Illuminate Your Space with Style
Shop Online for Modern, Designer, and LED Lamps from Oz Lights
The right lighting in the office or at home is essential for productivity, comfort, and general wellbeing in today's environment. Although conventional fluorescent lighting has long been the preferred choice, LED lighting fixtures have become increasingly common as a result of technological improvements. Energy effectiveness, durability, and changeable illumination options are just a few advantages that LED lights provide. This article will help you choose the finest LED light for your space if you're thinking about replacing your lighting.

Things to consider when choosing LED lighting fixtures
There are a number of things to consider when choosing LED lighting fixtures to guarantee the greatest match for your environment. Think about the following:

Luminosity and Color Temperature

The LED lamp's brightness needs to be suitable for the size of the office and home. Lumens are used to evaluate brightness, and it's important to pick lighting fixtures that offer enough illumination without producing glare. Another crucial factor is color temperature. Color temperatures between 5000K and 6500K produce a mild, daylight-like atmosphere that encourages attention and alertness.
Energy Savings
Known for being energy-efficient, LED lights. The higher the lumens per watt (lm/W) ratio, the more energy-efficient the lighting. Energy-saving LED lighting not only lowers your power costs but also makes your workplace greener.

Options for Adjustable Lighting

For office environments, flexibility in lighting is crucial since various jobs call for varying illumination levels. Think about lighting fixtures with dimmer or adjustable brightness features. This promotes a more comfortable and effective work atmosphere by enabling employees to customize their lighting settings based on their requirements.
Durability and Upkeep

The lifespan of LED office lighting fixtures is greater than that of conventional lighting choices. Try to choose lights that have an average rated life of at least 50,000 hours. LED lighting requires less upkeep, which lowers the inconvenience and expense of needing replacements frequently.
​
Get the best exterior lighting ideas and products from OZ lighting direct, the best online lights store in Australia.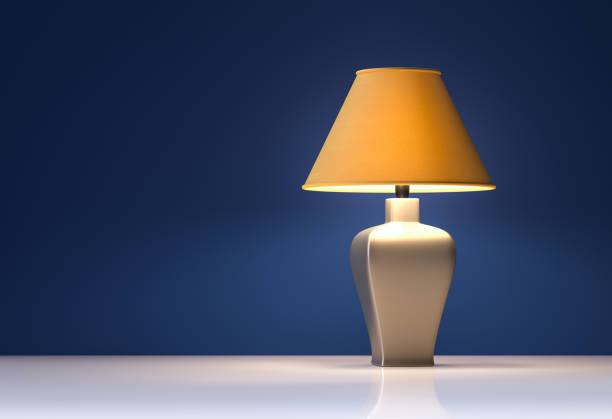 Designer Lamps for Unique Expression

For those who crave distinctive lighting that showcases their personal style, Oz Lights offers a selection of designer lamps that are sure to impress. These lamps are created by renowned designers who blend form and function to produce striking works of art. With avant-garde shapes, innovative materials, and captivating aesthetics, modern lamps can become focal points in any room. Whether you prefer a bold, sculptural lamp or an elegantly crafted piece, Oz Lights has the perfect designer options to enhance your space with individuality and sophistication.
Energy-Efficient LED Lamps for Sustainability

Due to their high energy efficiency and extended lifespan, LED bulbs have become extremely popular in today's environmentally concerned society. A variety of LED lamps that combine eco-friendliness with fashionable illumination are available at Oz Lights. Your carbon footprint and energy expenditures will be reduced by switching to LED bulbs from conventional incandescent ones. Additionally, LED technology offers improved brightness and colour accuracy, resulting in a relaxing and attractive lighting experience. Whether you require LED floor lamps for ambient illumination or LED desk lights for focused work, Oz Lights has a wide range of energy-efficient alternatives that put both aesthetics and sustainability first.
You may accentuate the aesthetic and utility of your lighting with the help of Oz Lights' online lamp selection. There is a suitable lighting option for every taste and need, ranging from contemporary lamps that radiate elegance to designer lamps that make a statement to energy-efficient LED lamps that encourage sustainability. Buy Lamps Online from Oz Lights right away to get the ideal lights for converting your room into a well-lit refuge.